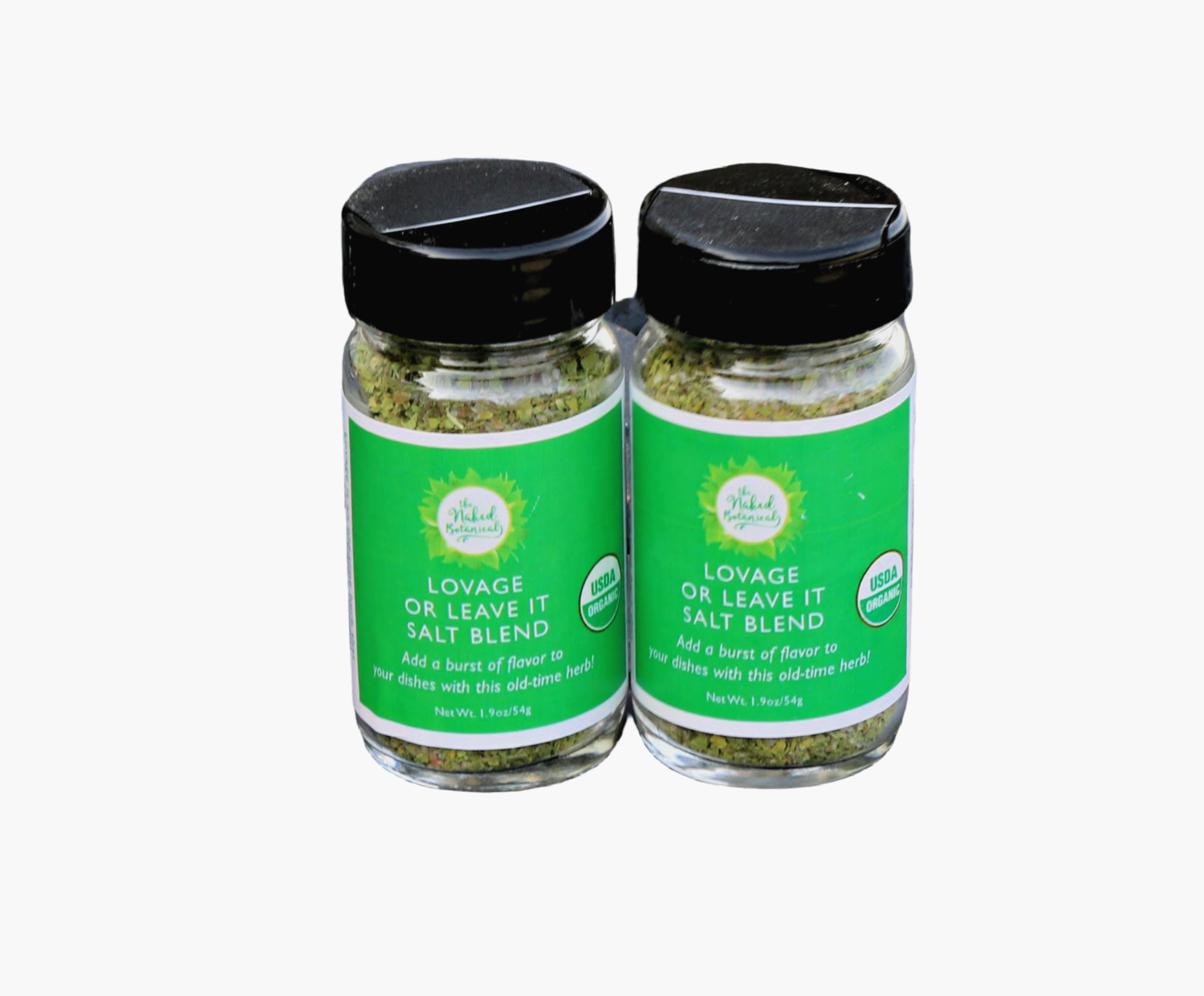 Lovage or Leave it Salt Blend
SKU 008
Product Details
Herbal salts add a zing to your dishes. Less salt and more taste. Sounds like a win win.
Lovage or Leave It
Frankly, we would rather love it. Why? Oh the taste is so darn good.
Lovage is an old time herb which is a cross between parsley and celery. It creates a zesty flavor to food.
At the farmers markets, we hear this over and over. "Oh this is so good," when a customer licked his hand with a little salt.
So we hope you agree, we love and would never leave it.
What Sizes Do You Have?
We currently only have one size--the 2 ounce size.
However, we only supply this salt in limited quantities since not many farms grow this herb except us. If by chance we are out, simply mark the back order request and we will let you know when it is back in stock.
How to Use. Sprinkle. Sprinkle. Sprinkle.
A little goes a long way! Sprinkle. Don't pour. This product is still salt. We tell customers to add 1/4 of our salt blends as compared to what they what they ordinarily use.
Get use to the flavor and add as much as you are comfortable with.
What Do I Add it To?
You are only limited by your imagination. Customers add it to fresh and grilled vegetables, stews, soups, salad dressing, salads, fish, and meat. We like to simply sprinkle on farm fresh tomatoes and cucumbers. So delicious.
Need More Information about our Salts?
Watch our product video HERE.
Save this product for later