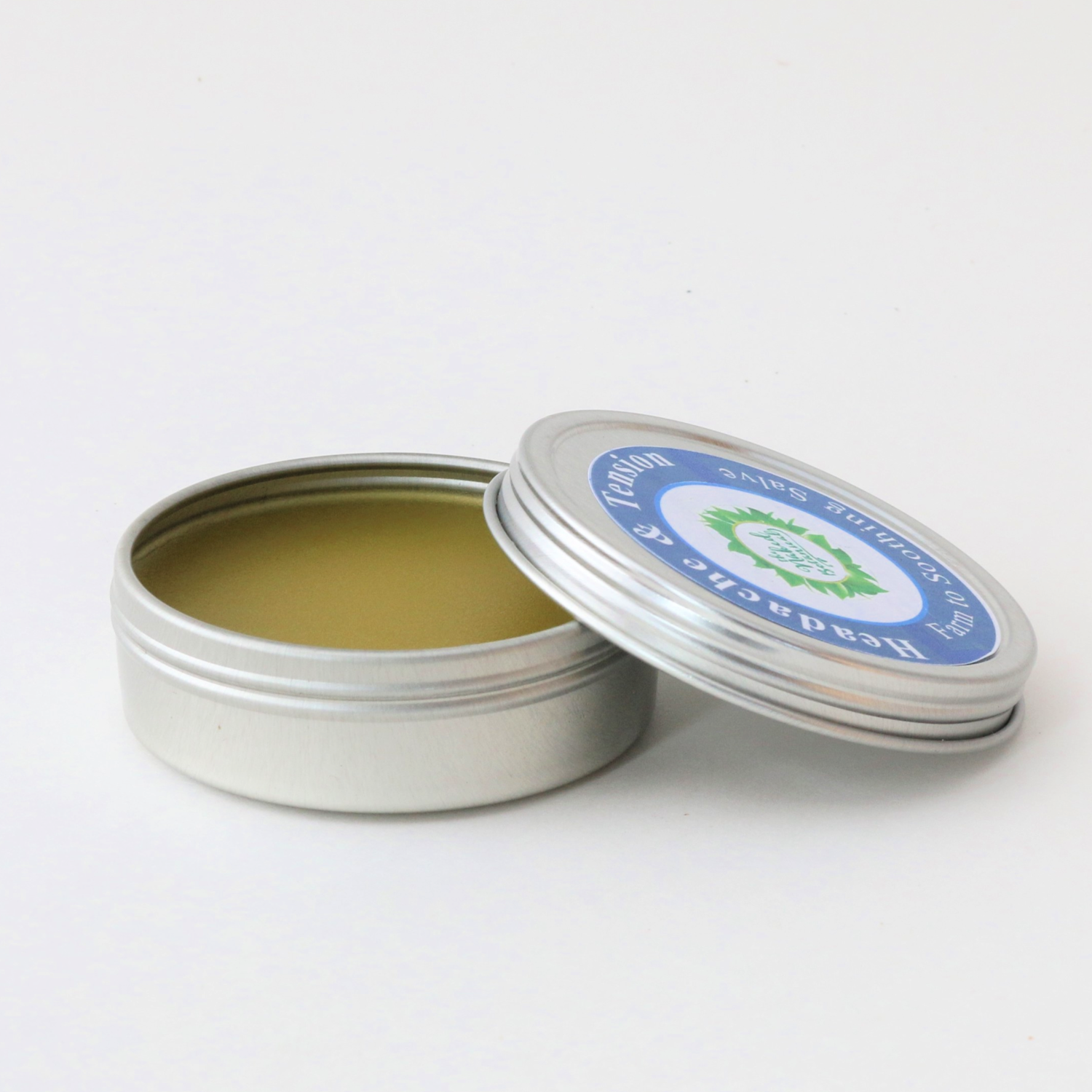 Pounding Head and Tension Soothing Salve
SKU 304
Product Details
Pounding Headache, tension in your neck and shoulder, stuffy nose? Need relief? Dab some Pounding Head and Tension Salve on the areas that ails you and get on with your life. You got better things to do.
May the force be with you.
Pounding Head and Tension Salve
Pounding head and tension salve is formulated to help to soothe the areas around your nasty headache, tension and stuffy nose.
Be sure to rub some behind your ears and on the offending pain, and relax. Let the herbs do their magic.
The 2 ounce tin contains herb infused organic olive oil containing contains lemon balm, chamomile, lavender, feverfew, and peppermint , beeswax and organic cocoa butter.
All these herbs help with calming the body as well as for soothing the head. It has a medium consistency so it melts into your skin once your rub it in.
The tin can has a screw top for ease of use.
Do not keep the product in the sun or heat. The beeswax and cocoa butter will melt. Just in case life happens, simply put the salve back in the refrigerator to solidify the salve.
No Added Essential Oils or Scents
We don't add any essential oils or scents to our salves. We learned from selling at the farmers' markets that most people don't like smells. There will be a slight smell of chocolate due to the addition of cocoa butter. We think that is a good thing especially if you love chocolate.
Recommendations:
The salve can be used throughout the day. However, some of our customers have reported that using the salve at night has been very beneficial. Some also use along with Lavender Hydrosol and Boo Boo Spray for added benefit.
For frequently asked questions about our salves, see HERE.
Save this product for later